We have created a website dedicated to fire door installation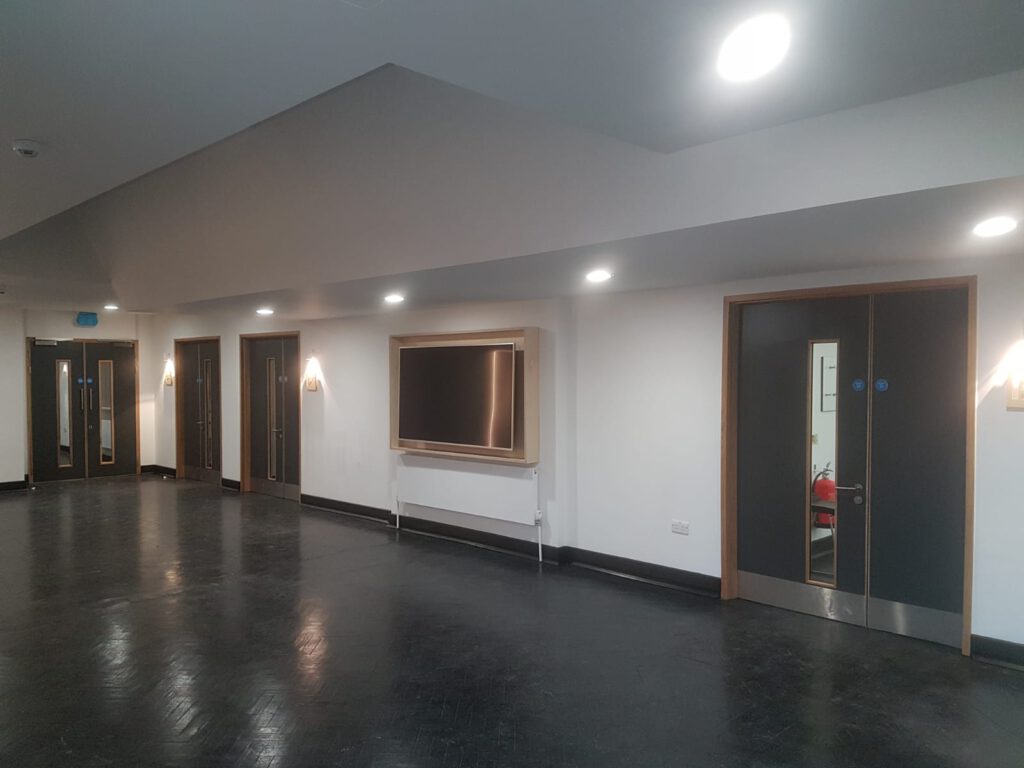 Fire doors save lives. The law states that all fire doors must be fitted by a certified installer and RP Carpentry is proud of its accreditation.
RP Carpentry is a certified fire door installer, accredited to supply, fit and maintain fire doors throughout commercial or public premises.
We have installed more than 3,000 fire doors for clients in buildings including schools, offices, housing developments, NHS facilities and industrial premises.
Our vast experience in fire door installation across Berkshire and beyond has potentially saved thousands of lives as fire doors prevent the spread of flames and smoke from one area of a building to another, enabling occupants to escape from the premises safely without the blaze reaching them.
As a company, our knowledge of fire door regulations is second to none and we guarantee full compliance with them in all our installations.
We are an approved fire door installer in accordance with the industry's official body's certification programme, BM TRADA.
The fire door certification covers the installation of a fire door by a qualified fire door fitter.
Fire doors themselves are certified as effective at resisting the passage of fire, typically for 30 or 60 minutes (FD30/FD60). However, if they are not properly installed, their fire resistance capabilities can be severely – and dangerously – compromised.
RP Carpentry Ltd will provide a certificate to provide customers with reassurance that their chosen fire door has been installed correctly and will perform as intended. In relation to maintenance cover, individual door product warranties vary in length according to the manufacturer.