It was our privilege to work on a carpentry project at a London special school named after the world famous scientist, Professor Stephen Hawking.
Governors at the school in Tower Hamlets in London, which provides an inspirational learning environment for children with severe learning disabilities, contacted Professor Hawking as they expressed a desire to name the school after someone who had shown amazing achievement in the face of significant adversity.
RP Carpentry was delighted to be selected for £300,000 of work on key aspects of the woodwork required at the school.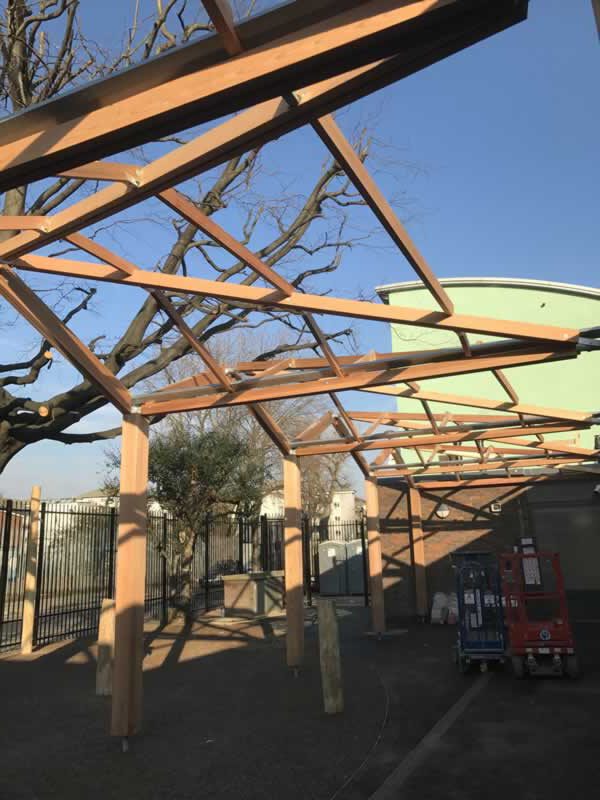 Canopy
Our carpentry expertise shone through with the work completed to create a wooden canopy around the exterior of the school offering pupils, their equipment and staff additional protection from the elements.
Profesional
RP Carpentry also supplied and fitted all the wooden skirting, window boards, doors and ironmongery throughout the school building, along with appropriately placed shelving systems for storage.
Feature
Our five-strong team of carpenters also completed entrance panel work in beech wood, creating a warm welcoming environment to members of the school and visitors. The eye-catching design is stylish in its appearance and practical for a school setting as a backdrop allowing important documents and pupils' work to be showcased to all who come through the doors.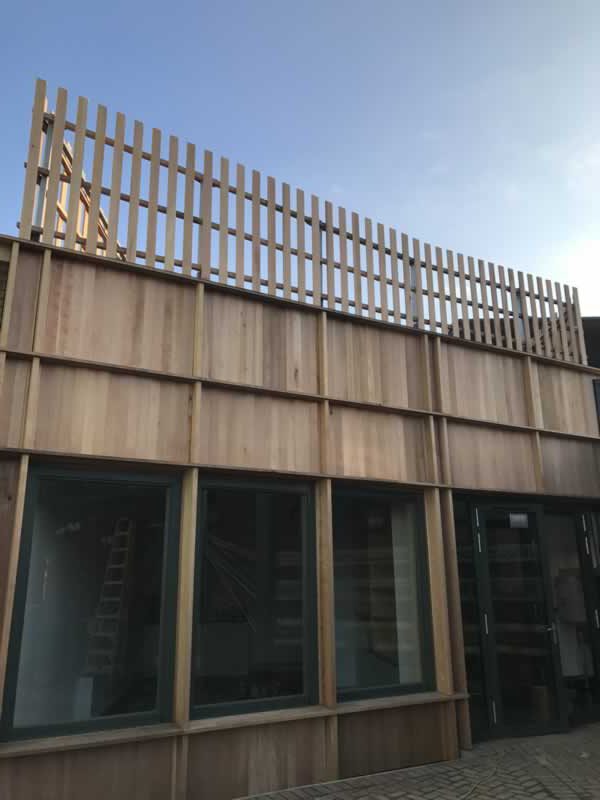 Stylish & Practical
Everyone connected with the school was delighted with the end result – a modern, bright and airy, fully accessible stylish and practical kitchen with stunning wooden features.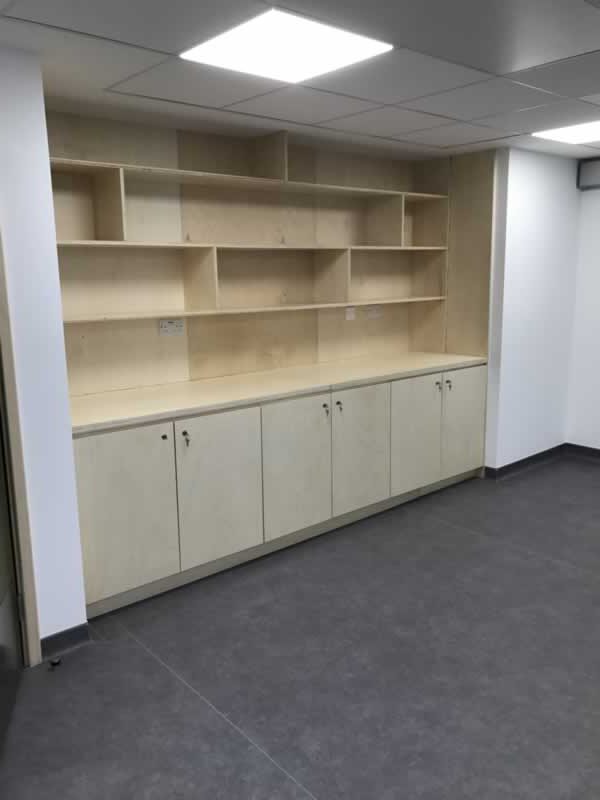 Clear Vision
Staff and architects had a very clear vision about how the kitchen fit-out should appear. It needed to take into account accessibility issues and practical as well as aesthetic considerations.
Co-Operation
Our carpenters maintained excellent working relations with everyone at the school as they liaised closely about the kitchen design and carpentry skills they would use to create the finished room.
Skilled Carpenters On Site:
Skirting
Beech wall panels
Window boards
All doors and Ironmongery
Shelving systems
Entrance Panel Work
Wooden Canopy Size?
Kitchen fitout
RP Carpentry MD Roger O'Gorman said: 'It was a fantastic experience for our carpenters to work on this project.
'We were delighted to play even a small part in making the children's experiences at this school enjoyable and to enhance their accessibility to different forms of learning and comfort.
'We had very detailed instructions from people connected to the school about features that needed to be included in the kitchen but they were also impressed with our design ideas.
'Our experienced carpenters, as always, were commended for their friendly and professional nature and careful attention to detail on this project.'