French Dormer Roof Construction
While specialising in commercial carpentry, we also undertake major private building work, particularly roof structures.
One recent project involved a £300,000 roof construction on a large house in Hungerford, Berkshire.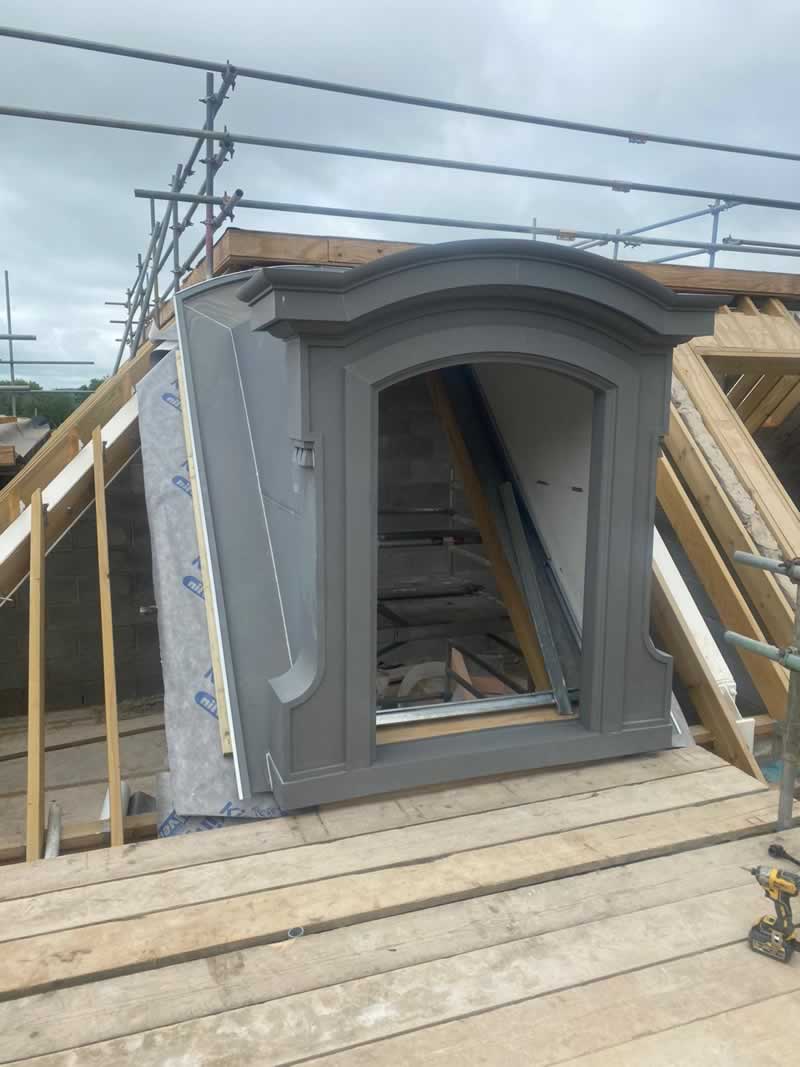 Curved Ceilings
The dormer design, from France, required curved internal ceilings which our highly skilled carpenters created using a broad range of specialist materials.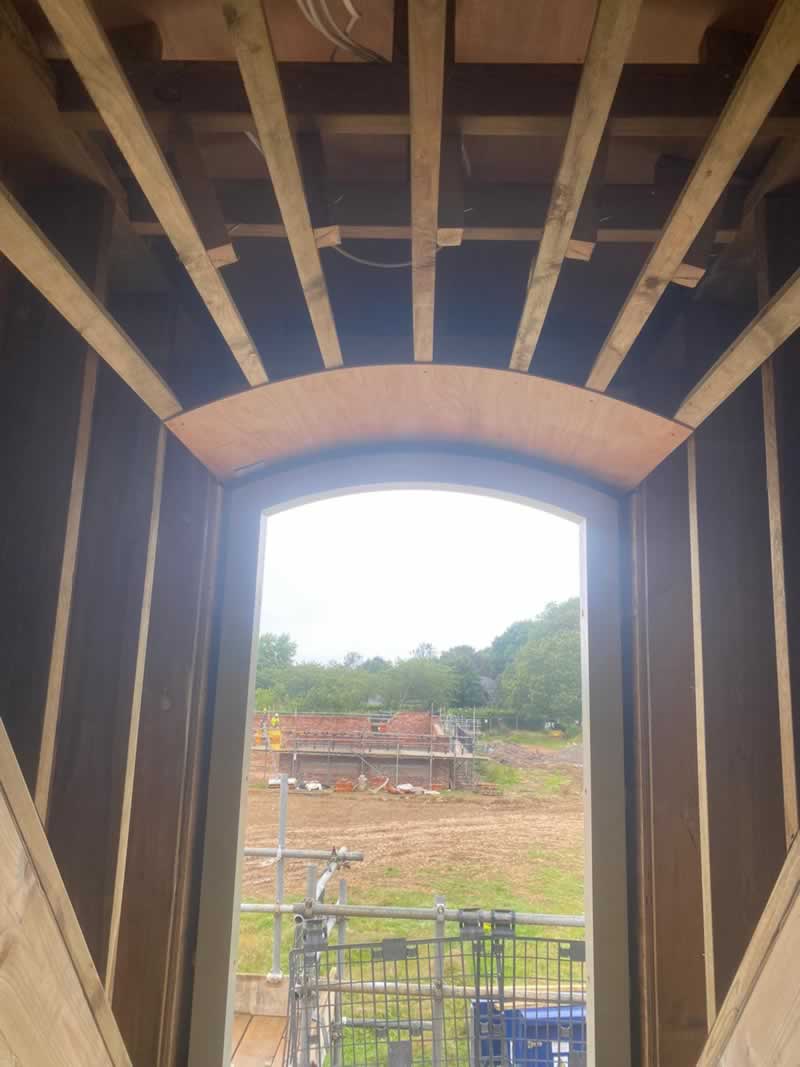 Bespoke
The home owner wanted bespoke dormer work undertaken which necessitated a massive reconstruction of the entire roof structure as well as significant internal carpentry work.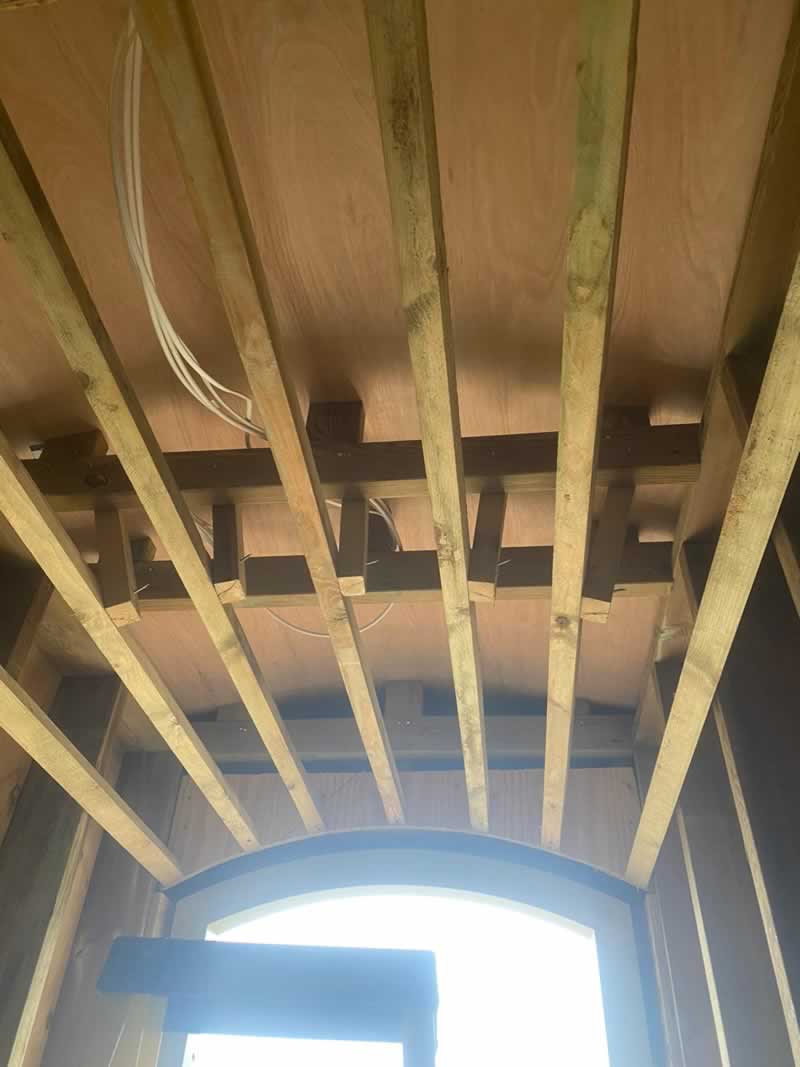 Expertise
Roof work is an area of particular interest and expertise for our team. We have built an excellent reputation for this type of carpentry over recent years working on large or complex roof spaces.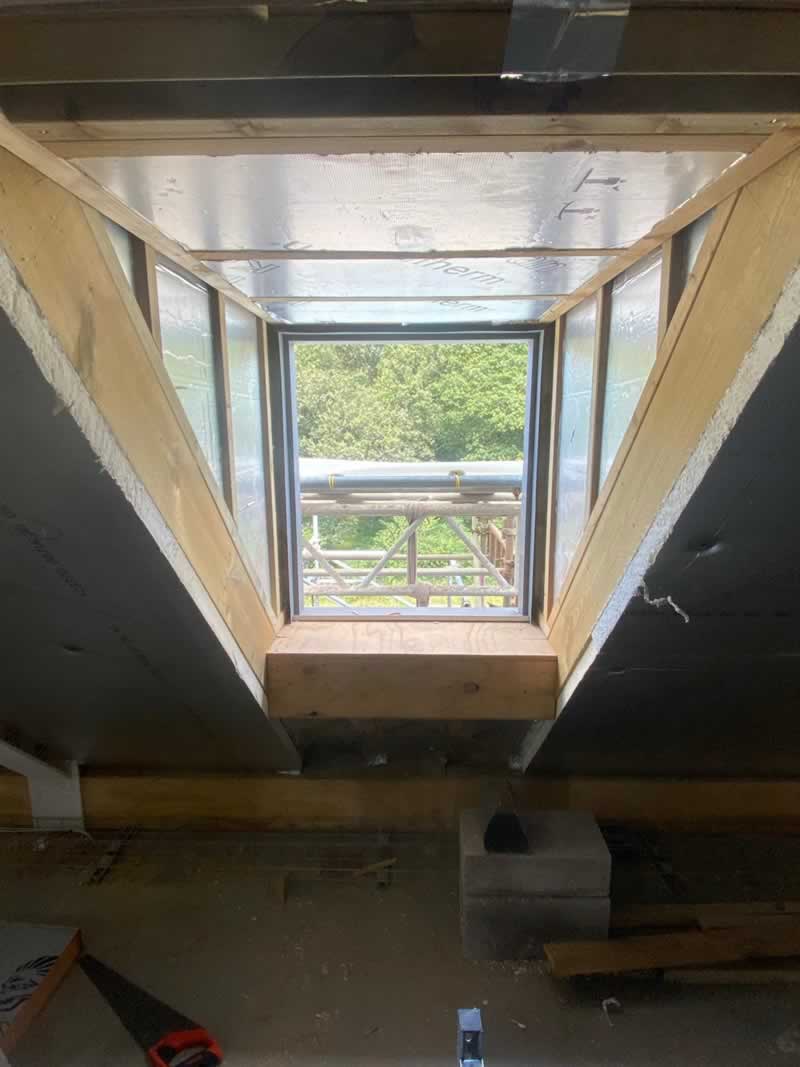 Fascia & Soffits
During the course of the project, our team of six skilled carpenters on site installed hardwood fascia, soffits and mouldings to create the designer effect.
1st Fix
RP Carpentry provides 1st fixings in relation to structural carpentry, such as roofing, rafters, soffits, door frames and window boards, and 2nd fixings internally such as architrave, skirting, curtain battens, shelving, kitchen fit outs, hardwood flooring installation and ironmongery for doors.
Impact House – Apartment Development
Roof Structure – Curved Internal Ceilings
Hardwood Fascia, Soffits and mouldings
Anyone who has a significant private carpentry job they would like to discuss with us, should get in touch for an initial consultation to determine if we are the right partners to engage.  
RP Carpentry MD Roger O'Gorman said: 'Our reputation for having skilled craftsmen with a keen eye for detail and excellent customer service led to us being selected for this job.
'We listened very carefully to the client's very specific wishes and they were delighted with the end result.
'It was an unusual project to be asked to be involved in. The roof needed an awful lot of careful work to accommodate this bespoke dormer design.
'Our expertise gained from working on significant commercial developments shone through and the finished roof space looked stunning.'