Apartment Development Carpentry
Our team of skilled carpenters received excellent feedback for their work on an apartment block in Croydon featuring three key areas of expertise.
The 10-strong team used their carpentry skills on the major £770,000 project building Impact House bringing functionality and elegance to the block.
Structure
The entire roof structure was erected by RP Carpentry and 12,000 metres of skirting was supplied and fitted throughout the building. A total of 4,000 metres of window boards were also supplied and fitted.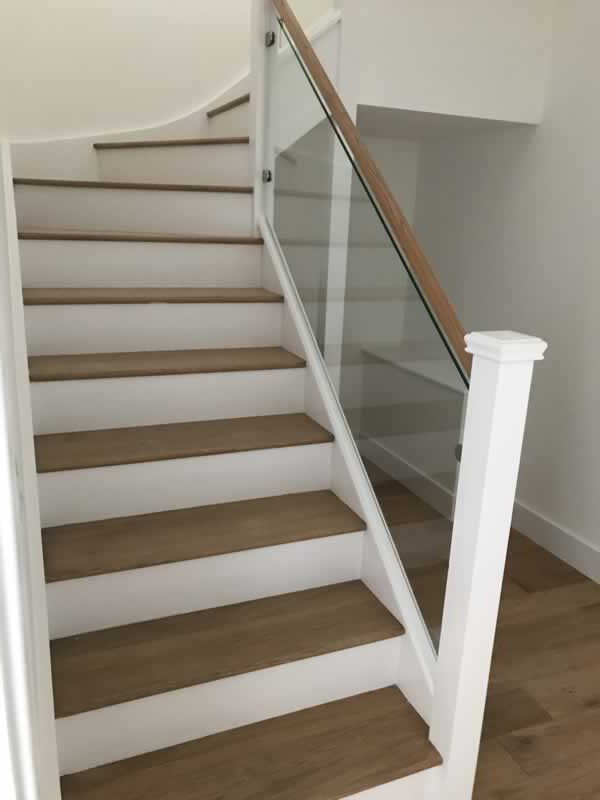 Features
An oak staircase at the heart of the building was designed and completed by our carpenters who specialise in quality oak craftsmanship. The solid, practical but striking design makes it a stand out feature of the building.
Doors
All Doors and Ironmongery in individual residences and communal areas were installed by our fitters.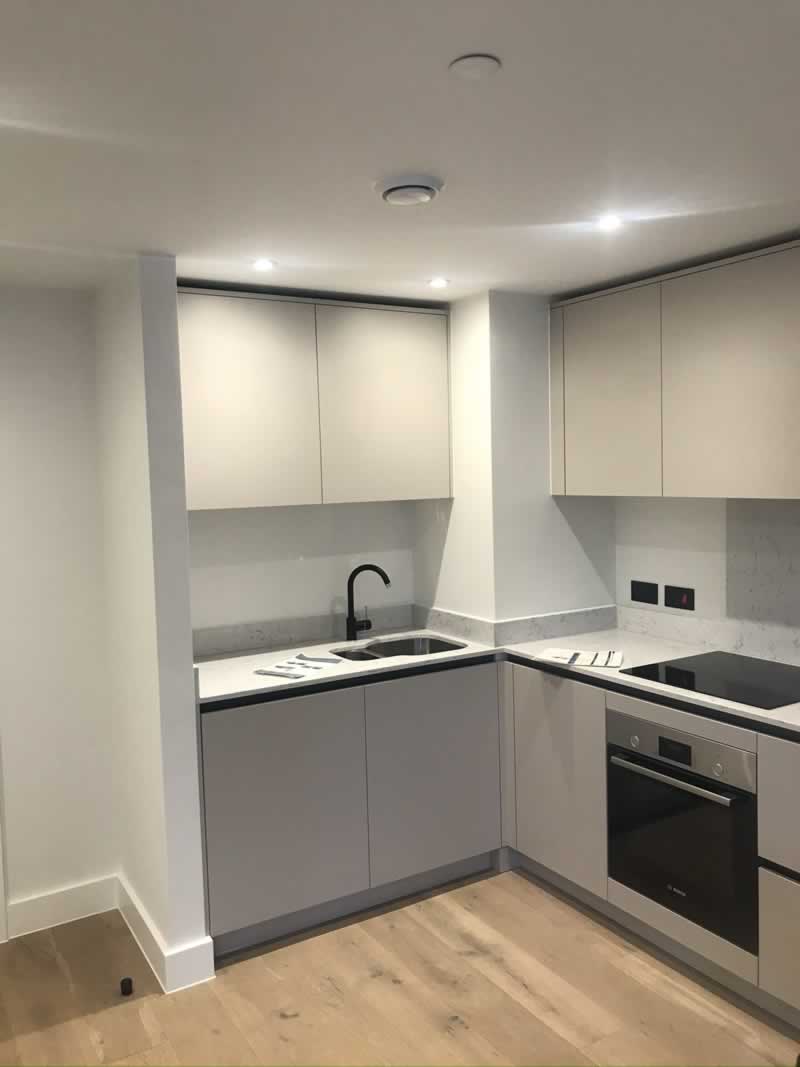 Kitchen
The kitchen fit-out in each of the apartments was also undertaken by RP Carpentry colleagues adding a sense of modern elegance to the new properties. The quality of the work throughout the year long project was praised by the building's owners
Professional
Our professionalism for every job we undertake is a guarantee we provide to each client.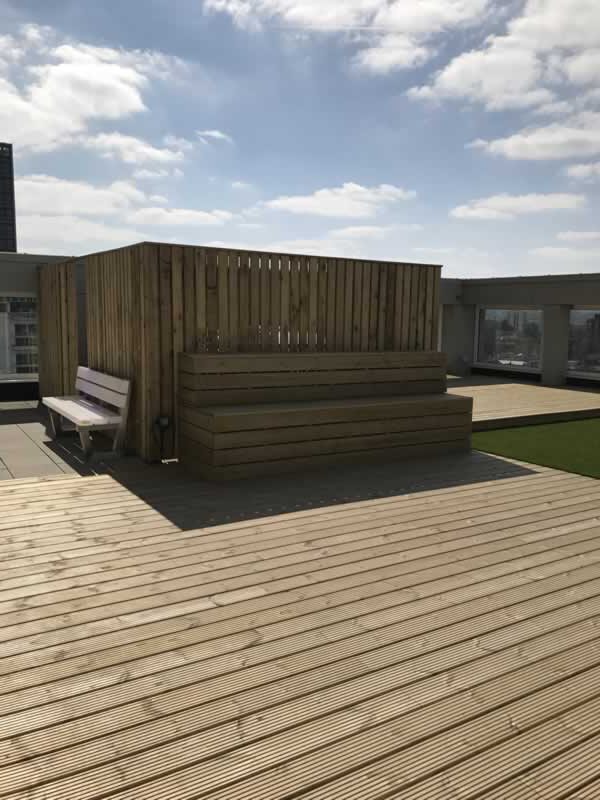 Stylish Interior
In addition, decking was designed and installed for each of the apartments enabling residents to enjoy outdoor living space as well as stylish interior.
Skilled
As skilled and accredited carpenters, we are routinely invited to tender for commercial contracts such as this major housing project as we provide cost-effective solutions either as independent contractors or sub-contractors working with other major developers.
Impact House – Apartment Development
Skilled Carpenters On Site:
Roof structure
Skirting 12,000 metres supplied and fitted
Window boards 4,000 metres supplied and fitted
All Doors and Ironmongery 1400
                Decking
                Kitchen Fitout
                Oak Staircase
Roof structure carpentry
245 flats
10 miles of skirting
MD Roger O'Gorman said: 'This was a significant building development project and we were delighted to win the tender for the carpentry in such key areas.
'Our team went about their work in an enthusiastic manner, paying close attention to detail and ensuring the best quality end result.
'The client was extremely happy with the carpentry standards and excellent customer service we provide.
'We enjoy working on large commercial building developments but our work is always of the highest standard, no matter what the project is we're working on.'
Anyone wishing to discuss terms for a commercial carpentry project is encouraged to contact us immediately for work within a 50 mile radius of our base in Reading, Berkshire.